Welcome to the official website of Marya Ashworth
Shop for Marya's Books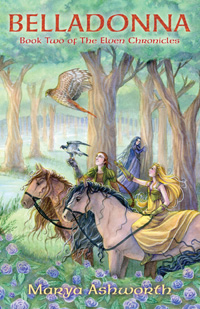 The adventures of Maggie and her friends continue in this thrilling sequel to MARIGOLD. Summer begins with a trip to London and a tour around Ireland. Joining the travelers is Belladonna, a mysterious, unfriendly young girl, who is frequently seen with a man resembling Maggie's nemesis, Hemlock. More »
Find an independent bookstore near you.
Marya's home page on Amazon.com.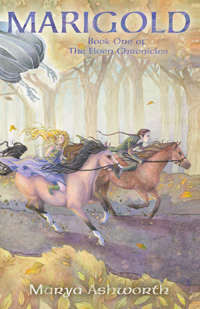 A lonely thirteen-year-old girl struggles to make a life in a new country, and her closest friend is her horse. When Marigold rescues a boy being attacked by banshees in the forest, a hidden elven world is revealed, full of wonder, friends and first love, and she begins her magical journey. More »
Here you will find information about Marya, her middle grade fantasy series, and links for readers and writers.